Battery Test Demonstration                                        Full Information Video                                   
 Press > To Play Video                                      Press > To Play Video
See More Questions and Answers at bottom of page:

Regular Price is $ 319.94 ($299.95 + $19.99 shipping)
Try it for 30 days, return if not satisfied. 1 year full warranty on all equipment.
** FREE Programming -
If you need assistance in programming your system we can connect to your Freedom Alert and remotely program it over the telephone for you for FREE **
Sale Price - Only $229.95 - * LIMITED TIME - FREE shipping.
Sale Price and Free Shipping EXTENDED Only For The Special Alzheimer's Research Program which will end soon.
Save $89.95 and lock in these prices.  
(No extra charge for Canada, Alaska or Hawaii shipping)
Interested in our Monthly Lay-A-Way Plan? Click HERE
Also available is the Guardian Alert 911. Similar features as the
Freedom Alert for only $149.95. Only calls 911. Click HERE for more information.
See our detailed Comparison Chart of all of our Medical Alert Systems
Click 'Add to Cart' to Order The Freedom Alert
Freedom Alert - Only $229.95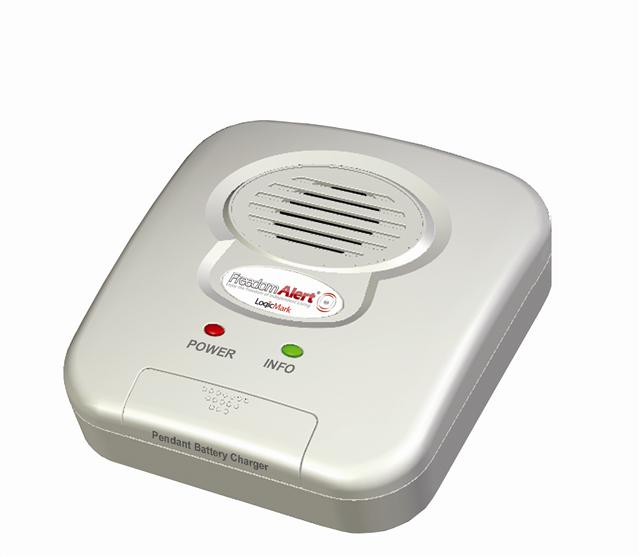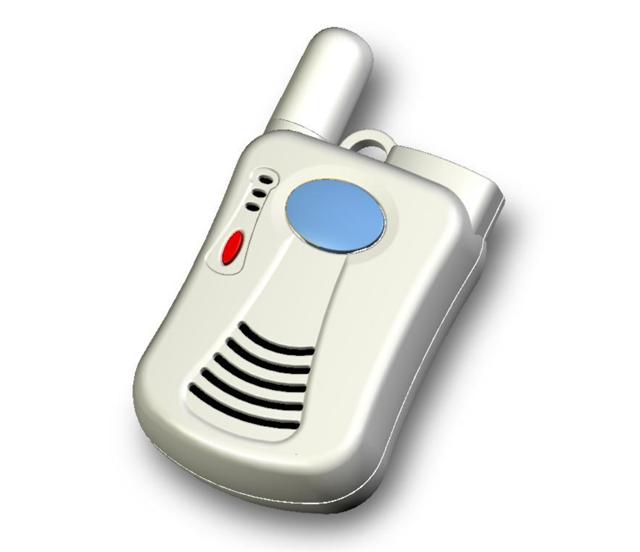 In stock. FREE SHIPPING -  FREE USPS PRIORITY SHIPPING
Donate To Help Provide Free Medical Alert Systems to The Needy (Click here for more information- opens in new window)
---
Extra Wireless 2 Way Speakerphone Pendant: Only $99.99 * LIMITED TIME - FREE Shipping.
Order and save shipping charges and lock in these prices.
Click 'Add to Cart' to Order
Extra Pendant - Only $99.99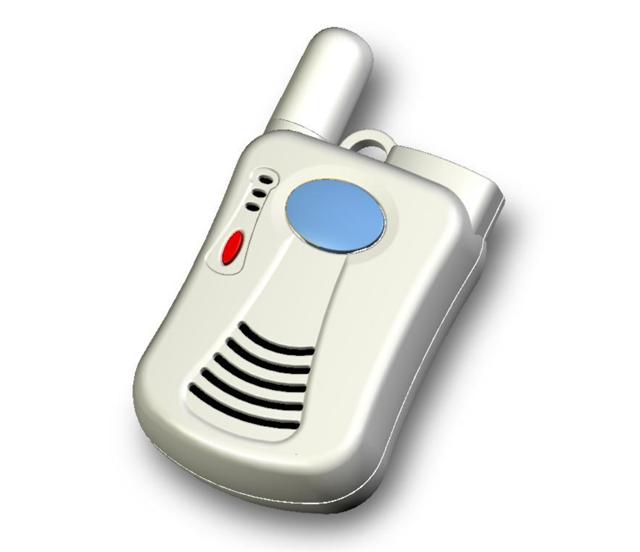 ---
(This product is seen in SkyMall Magazine priced at $299.99 + $19.95 shipping) Save $ over SkyMall's price.
Catalog #atsfa74
See All Of Our Other Medical Alert Systems - CLICK HERE
---
Questions and Answers:
Can I try it and return it if I am not satisfied?
Yes, there is a 30 day return policy. You can try it for 30 days and return it for a refund if you are not satisfied.
Is there a warranty?
Yes, there is a 1 year full warranty on all of the equipment. If there are any problems in the first year we will replace the part.
Is this system compatible with VOIP and Cable Telephone Systems?
Yes, this system will work with your cable phone systems and many others like Magic Jack, Vonage, and more.
What if I can't speak to the person that the system called, how will they know I need help?
The system will play a recorded message that says "This is an emergency ..." about 15 seconds into the call. The person answering will hear this message and know that you need help even if you can not speak.
What happens if an answering machine answers, how does the system know the difference between an answering machine and a person answering?
This system will not be fooled by answering machines. After about 15 seconds into the call the system will play a message saying 'press 5' to accept this call',
If the system does not hear someone press a '5' the system will assume it is an answering machine or no one answered and hang up and call the next number.
How long does the charge for the battery in the pendant last?
The battery in the pendant is a rechargeable battery. Under normal use it should last several months. There is a backup rechargeable battery that is always charging in the base system. When the battery in the pendant gets low the pendant will speak to you and tell you to change the battery. Simply take the charged battery from the base unit and exchange it with the low battery from the pendant. You will always have a charged battery available so there is no waiting for the battery to be charged.
What happens if the power goes out or I accidentally unplug the power?
Not a problem. The base unit has 4 AA rechargeable batteries that will keep the system running for at least 24 hours if there is a power outage. Plus, if the power does go out or you accidentally unplug the base unit, the unit will tell you with a real voice that says 'running on battery power'. The system will repeat this to let you know the system is not connected to electricity. Once the power is restored the message will stop. The important thing is that the system will work just fine if the power goes out and you can still call for assistance with the unit. 
Can I use more than 1 pendant on this system?
Yes, you can use up to 4 pendants on one base unit. Extra pendants can be purchased separately at any time.
What if my neighbor gets one, will my pendant set their system off?
Not unless you want it to. Each pendant is 'paired' to a base unit. This means that you can use the pendant with just your system or you can use it with your neighbor's system, the choice is yours.
Do I have to call 911?
No, this system will call any number that you tell it to. You can have it call 911 only if you choose to.
What happens if I can not speak and the systems calls 911?
The E911 system in the United States automatically knows your address based on the caller id of the phone number from where you called. If you call 911 and do not speak they will attempt to call you back. If they get no response they will send emergency assistance to the location of the call.
Can I take it to a different location?
Yes, take it to a new location at any time. It has a battery backup so it will retain the telephone numbers that you have programmed into it.
Will it work in Canada or other countries?
It will work in Canada. Countries other than Canada may require an electrical adapter and a telephone jack adapter to connect to the power and the phone line.
Will it call and work with cell phones?
Yes. Just program the cell phone number into the system the same way that you would if you were calling the cell phone number directly from the phone line.
How do I check that the battery is ok and the pendant is connected to a phone line?
Just press the gray button on the back of the pendant to check the battery and the pendants connection at any time. See the video above.
---
 Customer Reviews:
We appreciated the security that the Freedom Alert provided my mother-in-law in the last few weeks of her life (she passed away 2 1/2 weeks ago). 
After I set the system up with phone numbers of her loved ones programmed in we tested it together by pressing the panic button and letting it call
each person on the list.  She talked to them briefly and then let the system roll to the next person until we got through them all. 
She liked that she could talk to people right from the pendant.
When we put the base unit where her phone jack is in the kitchen ....
.... the concept is fantastic and unique in the marketplace.
Thanks,
Joe Haynie, Account Executive/Consumer Industry & Retail, EDS, an HP company, FranklinCovey and FranklinCovey Products Accounts.
---
After visiting numerous websites, checking different emergency alarm units we decided the unit you offer was the best choice. We didn't want a service with a monthly fee. Being able to program family and friends numbers for emergency contacts was a definite advantage too.  We want Mother to have peace of mind if she should need to call. Talking to a family member is so much better than talking a stranger when something goes wrong.  
      
We tested the unit after it was set up. Since my sister was the first 2 numbers on the list. Mother pressed the panic button and was able to see how the unit would work in an actual emergency.  She talked to my sister and was able to communicate without any trouble. 
 
You unit brings peace of mind for my family.  Thank you for your ministry.  I also chose you web-site over others because it's a christian web. I checked out the plan of salvation-Right on!! Thank you for proclaiming Christ while you help others in such a siginificant way! 
 
God Bless You. S. Wood
---
We are pleased with the Medical Alert Button that we ordered for my elderly parents. My parents have not had to use the button for an emergency, but feel secure knowing that the medical alert button can be used to reach assistance promptly if needed.  I have told others about the medical alert system. I am so glad that I purchased your system. D.Barksdale